Erode District Civil Engineers Association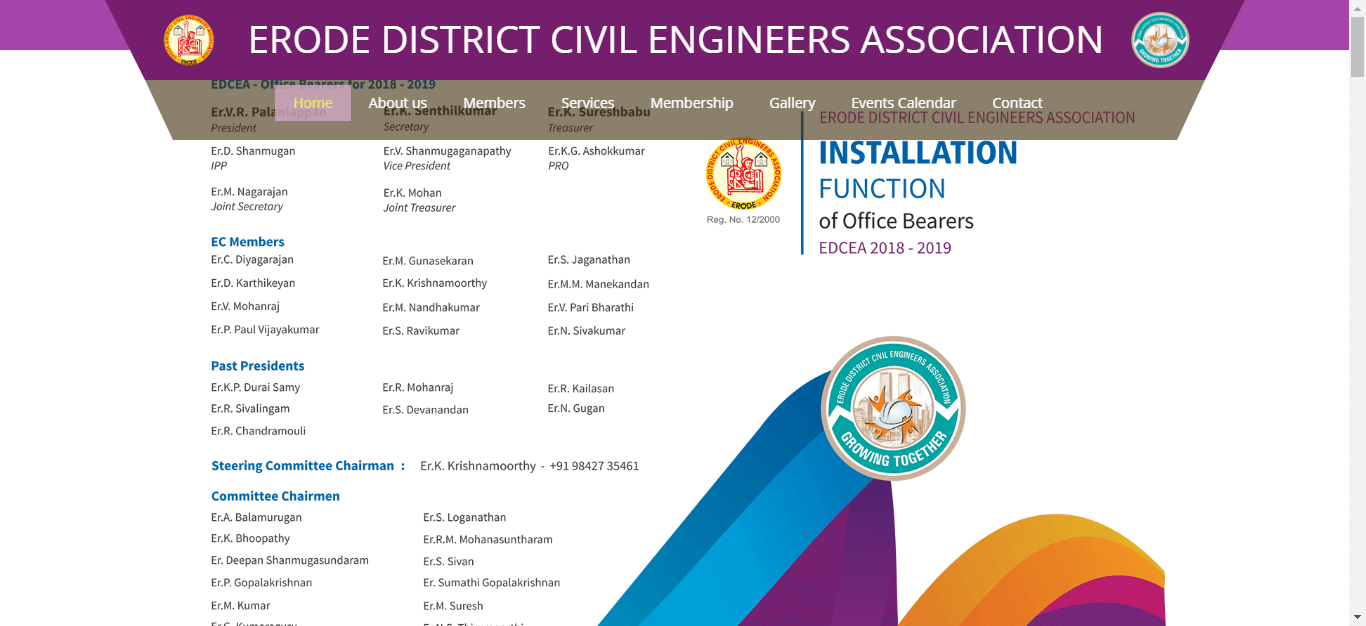 Erode District Civil Engineers Association (EDCEA), was established in January 2000, with Reg No. 12/2000. EDCEA is the first of its kind, association formed exclusively for Civil Engineers.
With EDCEA, all Civil Engineers of Erode district, joint hands together, to excel their knowledge in latest technologies and advancements happening in the civil engineering industry. Also, EDCEA has a forum for its members to address the day to day issues with regard to their business and get it resolved sooner.
EDCEA member's regular meeting will be conducted on second Monday of every month, and various Companies, Traders, Industries and Dealers use this platform to demonstrate their product propaganda and find their way for business. Apart from monthly meetings, regular technical seminars and construction site visits were arranged for the members to know the latest happenings in the industry.
Every year, EDCEA conducts a successful exhibition of building materials and its allied products in the name of BUILD EXPO which helps the common people to know the best products available in the market, under one roof.
EDCEA played a major role in forming the state level civil engineers association, Federation of All Civil Engineer Associations of Tamilnadu & Puducherry, FACEATP. EDCEA, is a role model for many other civil engineers associations in and around Tamilnadu and Puducherry. So far EDCEA have produced two state presidents, Er.Mohanraj & Er.Sivalingam.