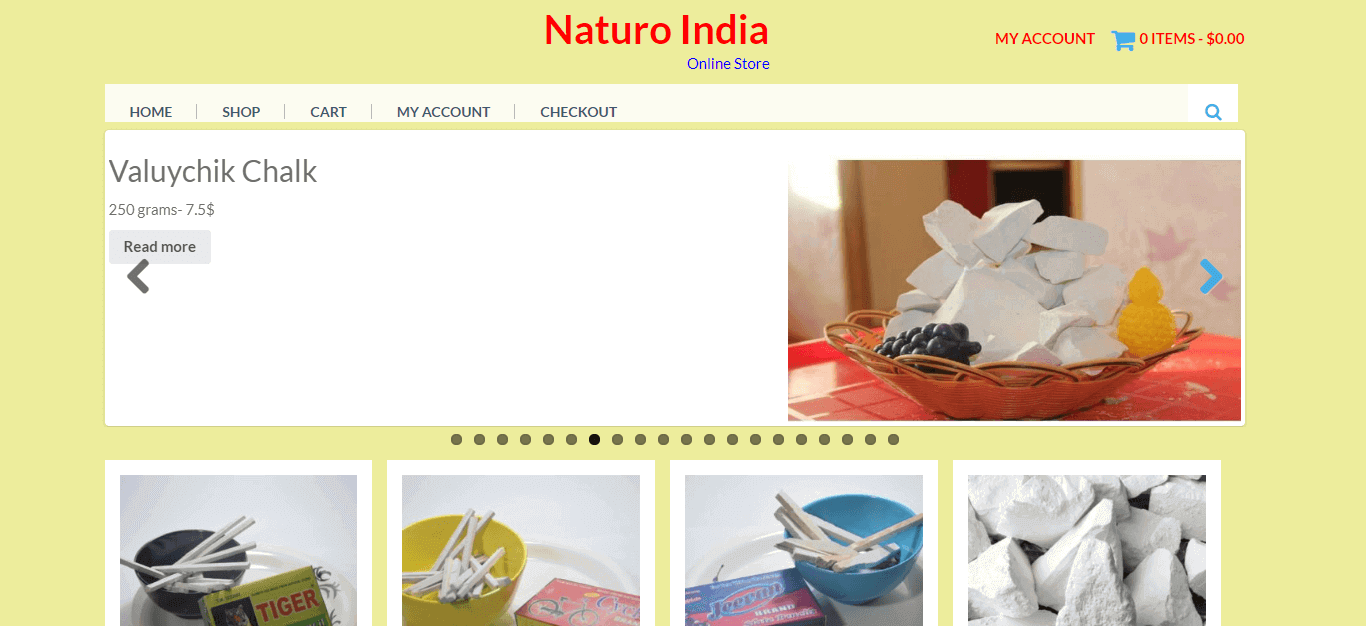 Naturo India is an online store exclusively serving the purpose of sales of  Clay Pot, Elephant Clay, Badger Chalk, Valuychik Chalk, Chalk Pack, Mogritsa Chalk, Kramatorsky chalk, Forest Chalk, Myropole chalk, Voronezh Liski Chalk, Cherkassy Chalk, Red Chalk, Kaolin Granules, Bentonite clay, Iceberg Chalk, Chandtara thick slates, Small Ayilo, Medium Ayilo, Big Ayilo, Petropawlowka Chalk, Trigger Slates, Butter Grey Roasted, Ayurvedic Clay, Pink Slates, Multani Mitti, Zapsele Chalk, Vasilpole Chalk etc.
Order Processing takes 1-2 days and Shipping occurs on Monday, Wednesday and Friday.
Product tracking information will be sent through paypal.