Technology Partner helping your Business
We offer a range of IT solutions that can boost your business. BM e-Solutions have delivered services to a range of customers including corporates and SME. Tailored Solutions based client requirements makes us competent in serving both small companies as well as multinational companies. We provide technology and guidance to startup companies, small businesses, and charities. Our IT consultants will help you get started in no time.

Development and hosting of premium business and personal websites.
Mobile Application Development
Design and development of a single platform and cross-platform mobile applications.
Customization and development of user-friendly shopping websites.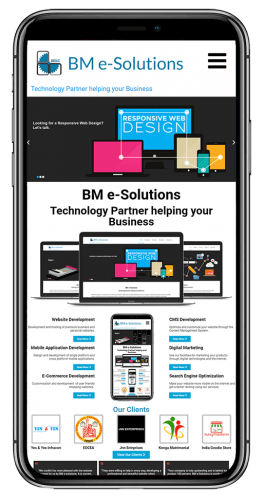 Optimize and customize your website through the Content Management System.
Use our facilities for marketing your products through digital technologies and the internet.
Search Engine Optimization
Make your website more visible on the internet and get a better ranking using our services.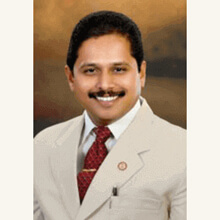 Er. D. Shanmugan
YES & YES Infracon (P) Ltd.
"We couldn't be more pleased with the website created for us by BM e-solutions. It is current, attractive, and super easy to navigate. Since we maintain and edit our own website, ease of use on the administrative end was important as well. With the training provided and the responsiveness of the staff at BM e-solutions, it is all good!"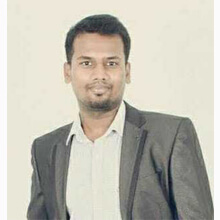 Pradeep
The Frond
"They were willing to help in every way, developing a professional and beautiful website which showcases our company very well. Their ability to develop creative solutions to the functionality and user experience of our site made for a fantastic end result. I was impressed all around with their skills, customer service and attention to detail every step of the way."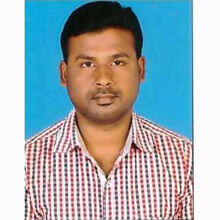 Hari Vignesh Kumar
Naturo India
"Your company is truly upstanding and is behind its product 100 percent. BM e-Solutions is worth much more than I paid. I like BM e-Solutions more each day because it makes easier."