Search Engine Optimization
Search Engine Optimization
Search Engine Optimization, commonly called as SEO is the process of bringing the most relevant result from the billions of search results that are available on the internet. Optimization in the SEO will improve the visibility of your website on the internet to your user. We will help you to bring your website more visible on the internet to your users by optimizing your website and arranging the contents present in it.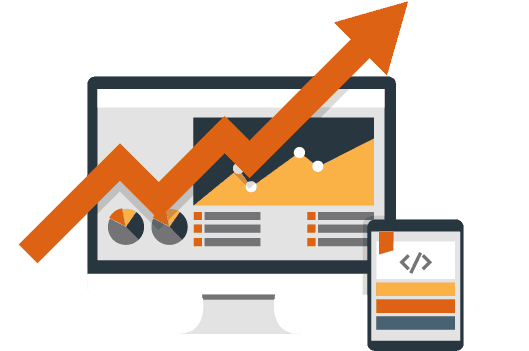 Need for Search Engine Optimization.
All of the most common search engines like Google, Yahoo, Bing etc presents the results to the users, based on what relevance the contents in the webpage have with the search query. These search engines arrange and rank each webpage based on the contents that the particular page has to offer for the user. SEO is a crucial integral for online marketing and online business. Since common users tend to end their searches after the first and second pages of their search results.
The most common search engine, Google itself gets more than 2 million searches on an average day. This is only the case for Google. Other search engines like Bing, Yahoo, Ask.com, AOL.com, Baidu, DuckDuckGo etc gets almost millions of search hits on each day. If your website and its contents are not optimized properly then your webpage will be having the least rank and it will be invisible to the users.
What does Search Engine Optimization mean?
Optimizing your website always doesn't mean to achieve the highest searching ranks or more online visibility to your users. It may mean to reach out the common people and deliver the exact answers and results.
In order to achieve a better-optimized webpage and ranking through SEO techniques, we have to consider how does the algorithm for search engines work. Search engines consider the behaviors of the people. It evaluates on what people searches and finds out the real keywords used for searching and serves them the results.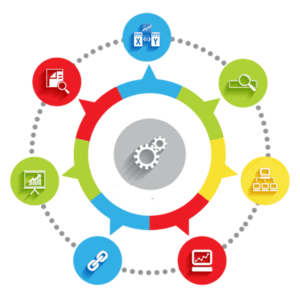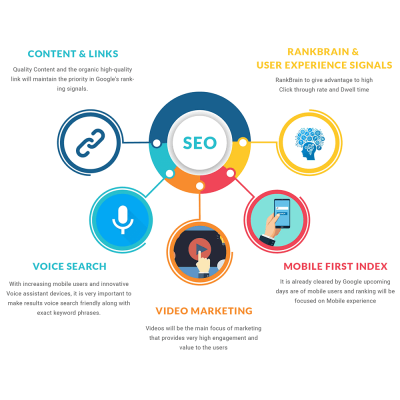 Customized Search Engine Optimization
Currently, smartphones are taking over computers and laptops, there are plenty of people who use their smartphones to search over the internet rather than computers. If you need to catch out these increasing customers, then your website should be optimized and compatible with these smartphones too.
SEO considers the ranking integrals like the Security of website, Page loading speed, Mobile loading speed, Mobile friendliness, Domain age, URL, Links, Authority, Technical SEO, Optimized contents, User Experience(RankBrain), Advertisements, Page interface, Page markups, Image and Videos present.
Best practices for Search Engine Optimization
If your website holds the highest SEO ranking, then the search engines like Google, Bing, Yahoo etc will show your website from the first pages of users search results. With higher SEO ranking your website will get a boosting in search engine ranking.
Increased organic traffic
Organic users are those people visits your website directly from the search results and not from the influence of paid referrals or services. If your website holds the highest SEO rank then more organic traffic will be flowing to your website.
The potential of mobile-based web searching has exponential growth. Getting a higher SEO ranking without having a mobile-friendly website is a crucial task. In time you have to adopt a mobile-friendly website to gain a higher SEO ranking.
Usually, the users and customers end their search after the first and second pages of search results. There are numerous web pages that are not being noticed. If your website has a high SEO ranking, your website will be shown in those first pages giving you more customers and users.
While optimizing your website, sometimes the common layout and architectures will be changed to a new method that will be easier for a search engine to handle. This will give the users a website that is easier to navigate.
Brand awareness is so important if you have an E-commerce website or products based website. The user won't know that your website can offer them solutions or products. The search engine can merge the results with your brands and products.
SEO can be used to make a lot of web referrals about your website in the search engine. Referrals from the search engine bring more users to your website looking for solutions and products.
If your website needs to give a great experience to your users, then it shall be optimized with more relevant and proper contents, like the answers the user need to see first when they search.
If your website holds a better SEO ranking, then you will be having a higher speed website. This kind of websites will give more experience to the users so they will tend to stay more.
Safe and secure websites will protect the users from malware, viruses and from impostor links. Safe and secure websites get more SEO ranking.
Your website's time-on-site will increase as the click-through rate of users increases. The more time users continue to stay on your website, they get more interest in your products. Also, time-on-site will increase your websites SEO ranking.
As pointed out earlier, more customers will be directed to your website if you have a better SEO ranking. More customers to your website in search of products mean more chances for sales eventually.