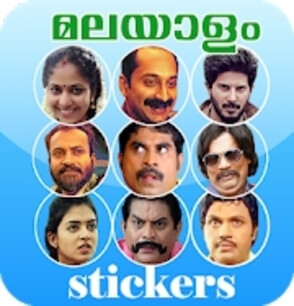 Malayalam Stickers - Dialogue, Meme, Chat & Text
Malayalam WA Sticker & Status Saver – Dialogue, Meme, Chat, Troll Stickers & Text Sticker App with 950+ WhatsApp stickers.Malayalam WhatsApp Stickers includes the most popular punch dialogues from Malayalam Movies. Popular Categories – Comedy Dialogues, Punch Dialogues, Meme, Text, Word, Love Messages, Group Chat, Wishes, Festivals.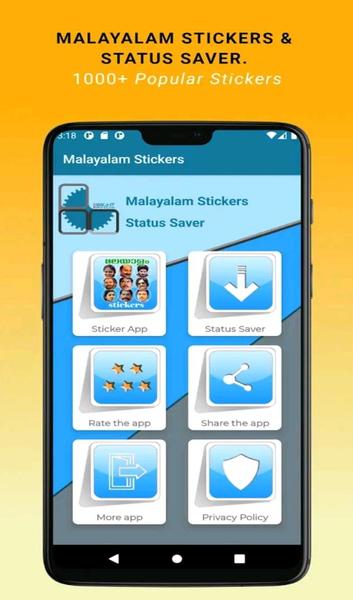 Status Saver for WhatsApp – You can easily save videos and images from your friend's WhatsApp Status to your device. Enjoy downloaded status photos and status videos anytime, anywhere, or share them with friends, or repost downloaded status to other social media.
How to use Status Saver
1️⃣ Open WhatsApp and view wanted status. important! Only the videos and Images you watched will appear in the app to save.
2️⃣ Open Status Saver available in Malayalam Sticker app.
3️⃣ Save the images and videos you want.
How to use Malayalam WA Sticker


Use the help section in the app with Images which will show how to add and send stickers in WhatsApp.
850+ Popular Malayalam Stickers for WhatsApp (WA Stickers)
The app has a huge collection of text dialogues with which you can directly Add Malayalam Text to your WhatsApp. Best sticker package for Malayalam with a wide category to choose from. The app provides texts/stickers for all occasions and daily casual chat.
Disclaimer: The "WhatsApp" name is copyright to WhatsApp, Inc. this app is in no way affiliated with, sponsored or endorsed by WhatsApp, Inc.
We respect the copyright of the owners.
So please DO NOT download or repost the videos, photos and media clips without owner's permission.
Frequently Asked Questions
March 12, 2021
This app is so nice because the expectation and dialog are very nice and the dialogue are very familiar for their face every wants to install this app......
August 21, 2020
very very nice and amazing apps i m just tired of downloading malayalam sticker apps because every app will have some problem finally i got this app now I'm very happy
December 15, 2020
This app is da best I like it than the words I express love your work. BIG SALUTE
August 17, 2020
This is such a good app.I love it so much and it has so many collections of funny stickers